Men's fabrics are distinguished by their diversity, With the diversity of its suppliers across the world, In recent years, many countries, whether in Asia or Europe, Even other countries outside these two domains are interested in manufacturing men's fabrics greatly, Which reflects the development of this field and the breadth of expertise in it.
A significant proportion of men across the world, Take care before designing and sewing a distinctive suit for them, choosing a good quality fabric, Because the quality of the fabric makes the difference in any design, It is what makes a man's look elegant and attractive, That is why most men choose very carefully the quality of the fabric so that they are careful and perfect in the matter.
Fabric types
fabrics in world markets, They are basically 3 main types, Which :
meant, Those fabrics that are made and extracted from natural sources, either from:
Plant sources such as: Cotton and linen
Or from animal sources such as: Wool extracted from animals, for example sheep, and silk extracted from silkworms
These components are extracted from their sources and processed, So that we get high quality fabrics, The 100% natural fabrics are the most expensive types of fabrics ever in the world.
This type consists of tissues and fibers that have been manufactured in special laboratories, Depending on the number of materials, Among the most important of all: Petroleum products such as: acrylic, nylon, polyester, and other synthetic fibres.
The price of synthetic fabrics varies according to the quality of their manufacture. The most expensive ones are those that largely mimic natural fabrics.
As is evident from its name, They are fabrics that are based on mixing synthetic fabrics and natural fabrics (in varying proportions), so that the result is a mixed fabric that bears the characteristics of the two types that make up it. In general, the prices of this type of fabric are not very expensive. But they vary in quality and price according to the types that make up them and the percentage of natural fabric in them.
Luxury and good men's fabrics are multiple, We will suggest to you, dear reader, three of the best ones: We advise you to use them when choosing your clothes:
silk
It is one of the most luxurious fabrics ever. It is a natural fabric from animal sources exactly silkworm, Throughout history, silk was considered a symbol of luxury and refined taste. Its appearance is very elegant, It is also suitable for all seasons of the year. It adapts to all levels of natural temperatures in the atmosphere, It also has a great ability to absorb sweat, Another of its amazing features is that the man will not feel wet when wearing silk, Its ability to pass air is also very high.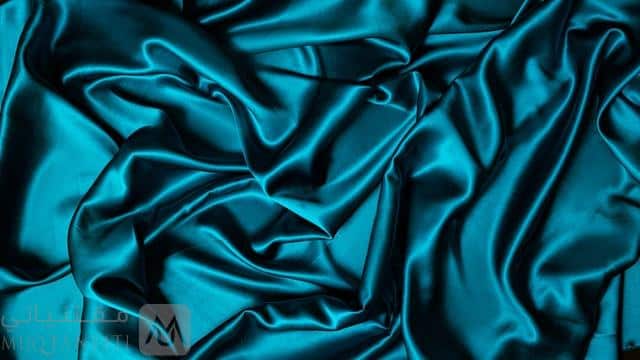 Another unique feature of silk is that it dries quickly. It also has a very high ability to counteract allergies, And so terrible in silk cloth, that despite its softness and delicate texture, However, it remains one of the strongest fibers ever. Which resist all kinds of odors and deal with dust in the air.
Important tips to maintain silk clothes:
It is very important, Wash hands before touching silk
To clean silk clothes, you should only adopt dry cleaning
Be careful of the sun and the water. Excessive exposure to the sun causes silk to fade. And water may expose it to staining (the appearance of spots)
cotton, light fabric, One of the finest men's cloth in the world, It is a natural fabric from plant sources, very soft on the body, The most important thing that distinguishes it from other types of fabric is that it can be cut easily, It is also easy to design, It does not interact with external factors (heat and water) directly.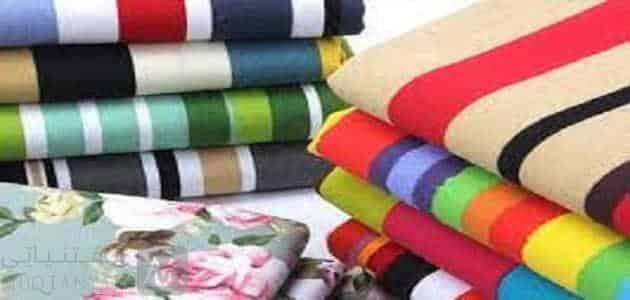 Cotton also has a number of features that make it a luxurious fabric. These are the highlights:
Can be cleaned and washed by traditional methods or through different washing machines easily
elastic fabric, So that the man will feel comfortable when wearing it because it will move easily
easy to dye, Because it absorbs pigments quickly, Which means that it is easy to control the color of cotton fabrics and change them according to mood and taste
High absorption of water and sweat, That's why it is considered one of the best healthy fabrics on the human body (that's why most newborn clothes are made of cotton)
polyester
It is one of the finest and best synthetic fabrics suitable for men, It was developed in the twentieth century in a number of scientific laboratories, Polyester is made by chemical reactions between an acid and an alcohol.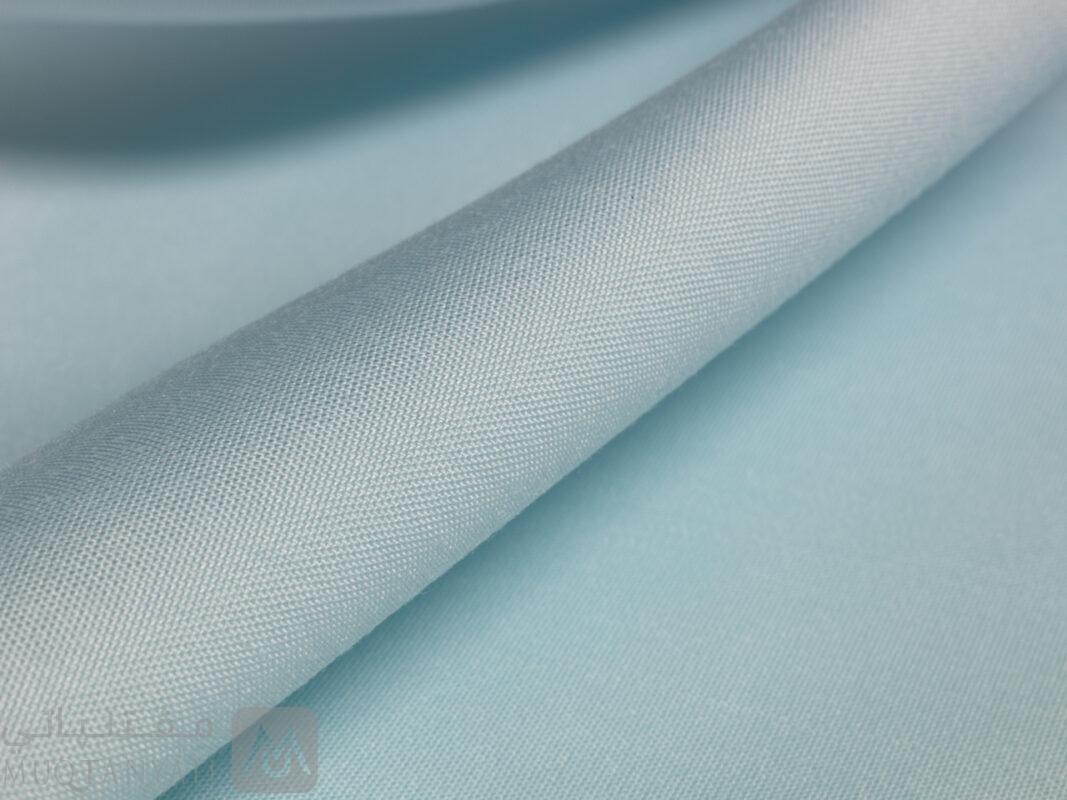 It is an excellent fabric because it has many features, These are the most important:
Retains shape and folds (suitable for harsh climates)
Its flexibility is very high (makes the man very comfortable)
Excellent resistance to most chemicals
fast drying (water repellent)
Easy to wash and dry
Easily expands and contracts
– Wrinkle-resistant
Its fibers are very strong
mildew resistant
Corrosion Resistant


In this topic, we will suggest to you a number of luxury men's fabric brands that we advise you to adopt, Because it gives a special look of luxury:
Georgian fabric
very luxurious summer fabric, Produced by the global brand Georgian, Japanese made, Very finely woven, meticulously, Of the finest natural cotton threads, A very soft fabric on the body that gives the owner a special sense of comfort while wearing it, It also suits different tastes.
Among the most important features of Georgian fabric:
Low wrinkle and non-shrinking
It does not cause any kind of skin allergy
Suitable for work and various daily activities
Cool, suitable for high temperatures and light weight
Very excellent when straightening and ironing, It also does not shrink and does not break quickly
Comes in a beautiful rectangular box, Meaning, it is suitable for giving as a special gift
Very luxurious and soft summer fabric, Specially made for men who love elegance and luxury. Made and woven in Japan, by the most skilled professionals in the field, It is woven from the finest natural cotton threads. to suit all tastes, It gives its owner a luxurious classic look.
These are the main features of the Louis Chard cloth:
Does not wrinkle and does not shrink quickly
It does not shrink and does not break easily when straightening and ironing
It does not cause allergic reactions in the skin of the person who wears it
Suitable for work and for all formal and informal occasions
very soft touch, Gives a man a feeling of softness and comfort
It comes in a very elegant rectangular box. Suitable for giving as a luxury gift
luxury japanese fabric, Light and very soft to the touch, suitable for high temperatures, It makes the man feel comfortable as he goes about his various daily activities, Barbus fabric is woven from the finest threads with great craftsmanship and precision, It is one of the best summer fabrics ever. It is also suitable for all seasons of the year.
These are the main features of the Perbus fabric:
It does not break at the individual and ironing
Very luxurious classic fabric
Does not wrinkle and does not shrink quickly
very comfortable to wear, Very suitable for work
soft on the body, It does not cause allergic reactions in the skin
high quality fabric, It can be worn more than once
It comes in a rectangular box. Suitable as a luxury gift
da Vinci cloth, It is one of the most luxurious summer fabrics in the world. It is made in Japan, Under the supervision of the most skilled experts in the world of men's fabrics, It has been sewed with the finest and finest types of natural cotton threads. It is a nice and soft cloth on a man's body, Gives him a feeling of comfort and refreshment, So that he can carry out all his daily activities comfortably, It suits the man who loves sophistication and luxury mixed with simplicity.
The most important features of Da Vinci cloth:
Does not wrinkle and does not shrink easily
High temperature resistant
It does not cause any kind of skin allergies
Lightweight and can be worn at any time
It suits the tastes of all the distinguished men in life
can be worn for a long time, It will remain in perfect condition
good for straightening and ironing, It does not shrink and does not break down quickly
The fabric does not cause any skin allergies to anyone who wears it
Comes in a distinctive rectangular box, Suitable for giving as a luxury gift
polo horse fabric, The most suitable choice for the Saudi man, Super luxurious summer fabric, Japanese made and knitted, Woven with very fine cotton threads, Its sewing process is delicate and supervised by senior experts in the field of textile, Where they gave men a special lightweight fabric, Soft, suitable for all occasions, So that gives them complete comfort.
The most important features of Polo Horse Fabric:
Does not wrinkle and does not shrink easily
Resistant to various weather factors
It does not cause any kind of allergy
It is not affected by the processes of the individual and ironing quickly
Comfortable for people with sensitive skin
It can be worn at work and in family celebrations
stays in good condition for a long time, Even if then wear it a lot
It is sold in a distinctive rectangular box. Suitable for giving as a luxury gift