rosary or rosary
It is the distinctive and preferred spiritual accessory for all believers around the world. luxury religious accessory For personal use, gifts and even wonderful seasonal souvenirs during Umrah and Hajj days, Throughout Islamic history, The rosary was considered a beautiful and elegant symbol of Islam. Where Muslims use it in remembrance of God Almighty, and seeking forgiveness, It is also used to praise and praise God. The rosary is also used in prayer for the Prophet, may God bless him and grant him peace. And the supplication.
as time passes on, changing customs and traditions, The rosary has become a social accessory. Man acquires it for social prestige, Since many companies began to export luxury brands of swimming pools, Some of them contain precious stones, such as diamonds, garnets, sapphires, coral and others, Moreover, for some men, swimming has become an interesting hobby for them. Where they collect the expensive and rare ones.
Usually a rosary consists of 33 beads. Because it is the number quoted from the Prophet, may God bless him and grant him peace, in glorifying after prayer. Rosary beads are made of stones, of different types and values, for example precious or semi-precious stones, For example , agate and turquoise stones , and beads are also made of organic stones such as Yusr, amber and others. They come in various shapes, colors and sizes.
In this topic we will suggest to you, Four of the most luxurious types of men's swimming pools, which can all be given as a luxury gift, Because of the luxury that these swimming pools enjoy:
Luxurious and elegant swimming pool. very high quality, It is handcrafted from the finest types of amber. with a very beautiful sock, silver color, made of silver metal, With a large number of beautiful beads, Its length is 32 centimeters.
amber rosary, Distinctive in its shape and mysterious color, which befits a man with strong charisma, It also gives him more luxury and attractiveness, A men's rosary is very suitable for parties and formal occasions.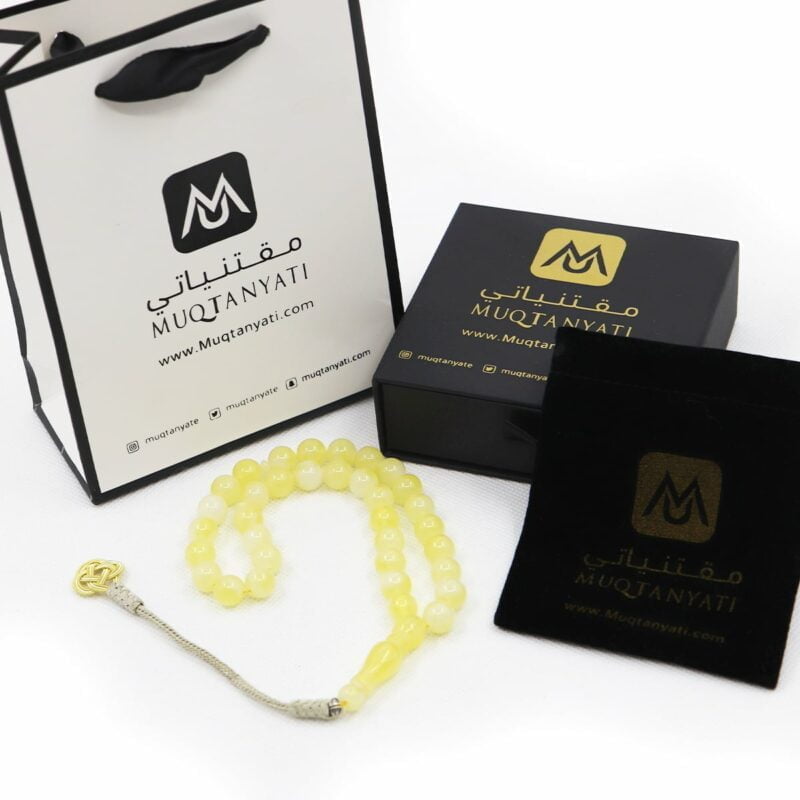 very elegant rosary, It combined beauty, simplicity and luxury, its length is 32 centimeters, Handcrafted from the finest luxury marble stone, contain many beads, With a beautiful silver titanium bar, characteristic of the same type of stones, Its color is also distinctive. It suits the secretive and mysterious man very much.
The men's rosary made of agate is luxurious and elegant. A combination of simplicity and luxury, greatly increase the attractiveness of its owner, It is one of the most beautiful and best types of handcrafted gemstones. One of the finest types of yellow agate, The rosary contains a large number of elegant and high-quality beads. With the rail of titanium metal in silver, 32 centimeters long, agate color is shiny, Wii suits a confident man.
A very luxurious men's rosary, It gives its owner a lot of charm and luxury, Its distinctive color makes others look at it for a long time. wishing to catch it, An elegant rosary made of the finest turquoise stones, With titanium prong and elegant round high quality beads, very bright color, make a man feel more self-confident, Because he is fully aware that he carries a very distinctive rosary.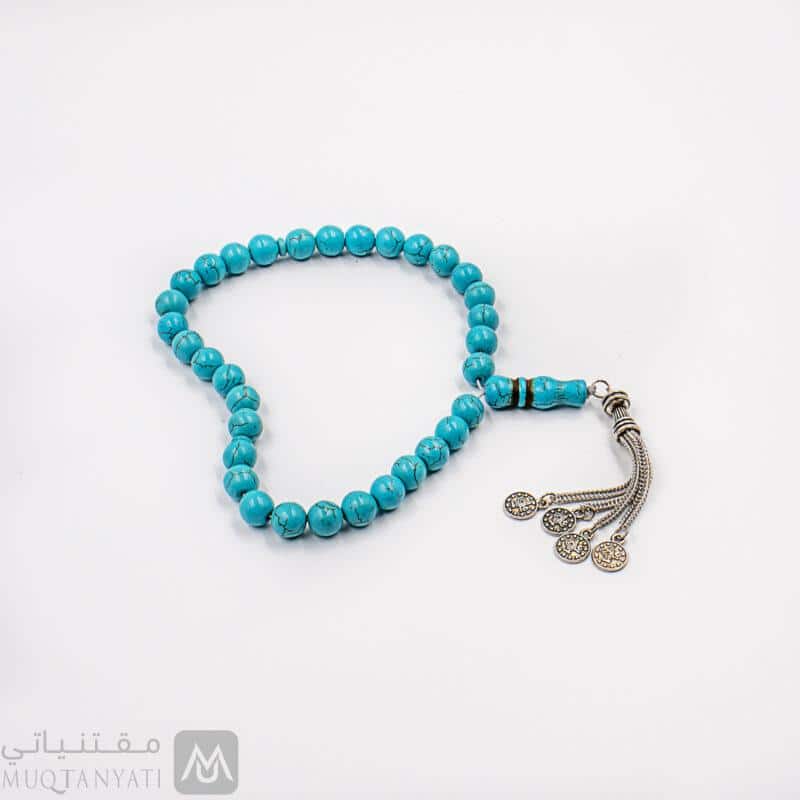 very beautiful rosary, luxurious and elegant, Handcrafted from premium materials, It is one of the finest types of conical stone. More suitable for a man who likes to stand out from the crowd, Attractive glossy colour. eye catching, It is 32 centimeters long. It contains a lot of elegant beads, In addition to a silver-colored rail made of titanium metal.